No Truth Left to Tell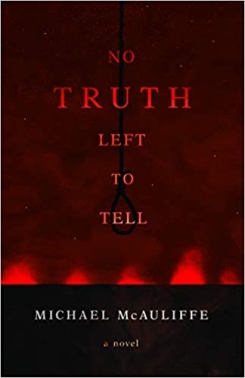 Published by Greenleaf Book Group Press
AMAZON BEST SELLER IN SOUTHERN FICTION

Finalist, Historical Fiction, Foreword INDIES Book of the Year Award
Finalist, Legal Thriller, National Indie Excellence® Awards

Download a flyer for the book.

February 1994—Lynwood, Louisiana: Flaming crosses light up the night and terrorize the southern town. The resurgent Klan wants a new race war, and the Klansmen will start it here. As federal civil rights prosecutor Adrien Rush is about to discover, the ugly roots of the past run deep in Lynwood.​
For Nettie Wynn, a victim of the cross burnings and lifelong resident of the town's segregated neighborhood, the hate crimes summon frightful memories of her youth, when she witnessed white townspeople lynch a black man. Her granddaughter Nicole DuBose, a successful journalist in New York City, returns to Lynwood to care for her grandmother. Rush arrives from DC and investigates the crimes with Lee Mercer, a seasoned local FBI special agent. Their partnership is tested as they clash over how far to go to catch the racists before the violence escalates. Rush's role in the case becomes even more complicated after he falls for DuBose. When crucial evidence becomes compromised—threatening to upend what should be a celebrated conviction—the lines between right and wrong, black and white, collide with deadly consequences.
No Truth Left to Tell is a timely legal thriller that pulls readers into a compelling courtroom drama and the search for justice in a troubled community.

5.5 x 8.5 inches | $16.95 USD | 978-1626346970 | March 3, 2020
Michael McAuliffe